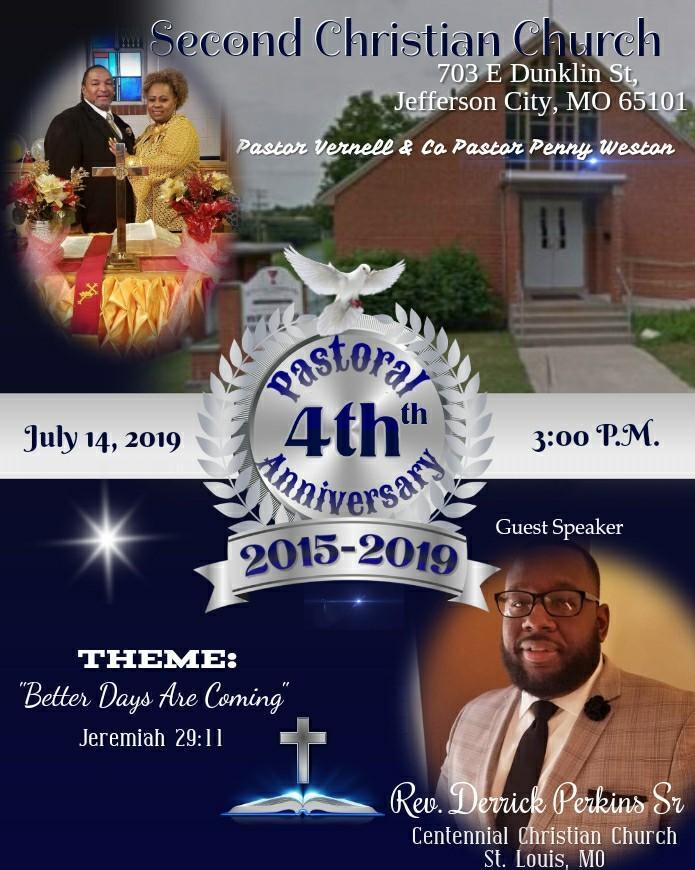 Pastor Perkins will be the guest preacher at Second Christian Church in Jefferson City on Sunday July 14 , 2019 in celebration of Pastor Vernell Weston's Fourth Pastoral Anniversary. Everyone is encouraged to attend. We have reserved two 7-passenger vans for the trip. The program starts at 3:00 pm, we will depart from Centennial immediately after worship service. A brown bag lunch will be provided. If you are planning to ride the vans, there will be a small fee to offset the cost of the van rental, $20.00 per person. Car pooling is an option and encouraged.
*W.O.W (Word on Wednesday) 12n - 1:15pm
*Wednesday Night Bible Study: 6:30 - 7:45PM
*Food Pantry 2nd & 4th Saturdays: 11:30AM - 1:30PM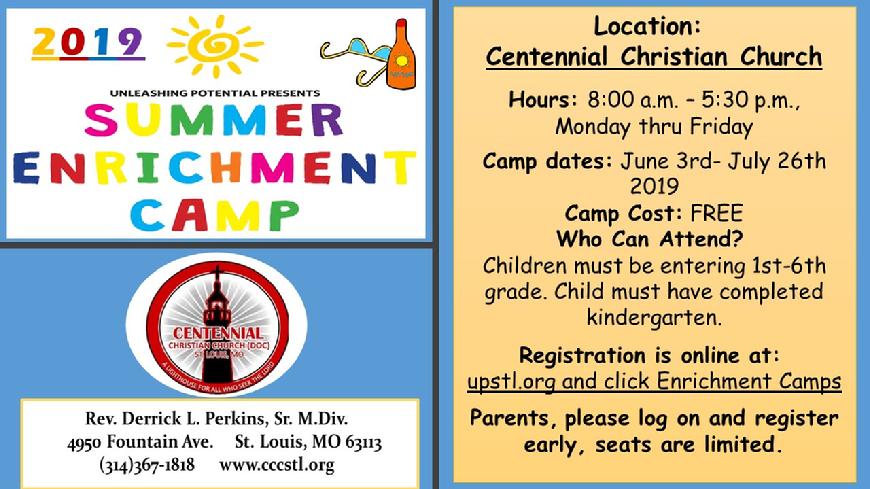 Coming Soon!